It's Still a Sellers' Market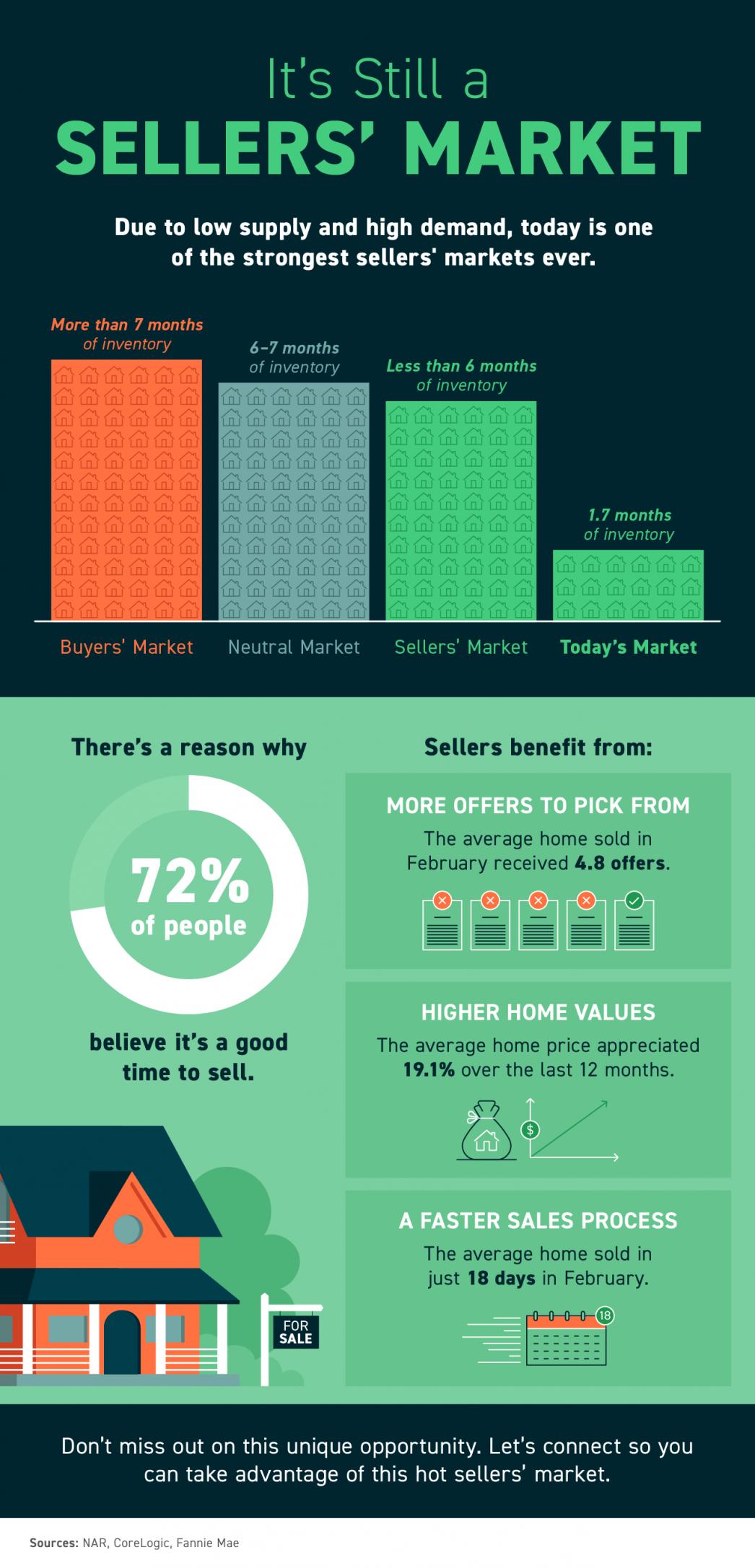 Due to low supply and high demand, today is one of the strongest sellers' markets we've seen.
Sellers can benefit from more offers to pick from, higher home values, and a faster sales process. There's a reason why 72% of people believe it's a good time to sell.
Don't miss out on this unique opportunity. Let's connect so you can take advantage of this hot sellers' market.
© 2022 Any information contained herein is deemed reliable, but not guaranteed. Nothing herein should be construed as investment advice. You should always conduct your own research and due diligence and obtain professional advice before making any investment decision. Tom Bivins does not guarantee the completeness or accuracy and shall not be liable for this information.